Windsor, ON, Canada (L) Detroit, MI (R) taken from Belle Isle, July 2020

My last update was in June, and for the next two months, I haven't been inspired enough to update ToZ with film/tv review commentary, or whatever, because like how Michelle Obama simply stated recently, I think I'm suffering "low-grade depression" from all of what's going on. Since my last post, the Covid-19 situation has worsened with the US death count at 170K as I type this, the BLM protests around the country and the world, the deaths of more blacks and brown people by untrained and racist police - and I even participated in a protest in Pasadena in June - to the travel restrictions that have put the final nail in the coffin of any travel plans for late summer and fall, which would have included a trip to Toronto for TIFF. The song 'Mad World' from one of my favorite bands of the 80s, Tears for Fears, plays in the background of my mind when some new bullshit is added to the chaos.
While I consider myself lucky, fortunate, blessed to be gainfully employed with a great company, and the ability to work from home, I still have some brief moments of anxiety about what's going to happen next. So I can only imagine the dire straits and angst that so many other people are experiencing who lost jobs or worse, their health has been affected by Covid-19. I wear a mask every time I leave the house, I don't want to catch Covid-19 for fear I will die, and I'm healthy and have no underlying health issues. I just don't understand why there are so many ignorant, selfish, mean-ass people who walk around without masks, and proudly so as if it's so awesome to wear the badge of an asshole in public. I'm so glad I don't personally know people who are the type to not want to wear a mask. I just couldn't be friends with people who are so irresponsible. So to maintain the feeling of hope, I moved forward with plans to visit family in Michigan in July. I flew on Delta, and with their strict mask policy and not selling the middle seat, I felt comfortable flying with them, and I hope they extend their blocked middle seat beyond the current Sept 30th date.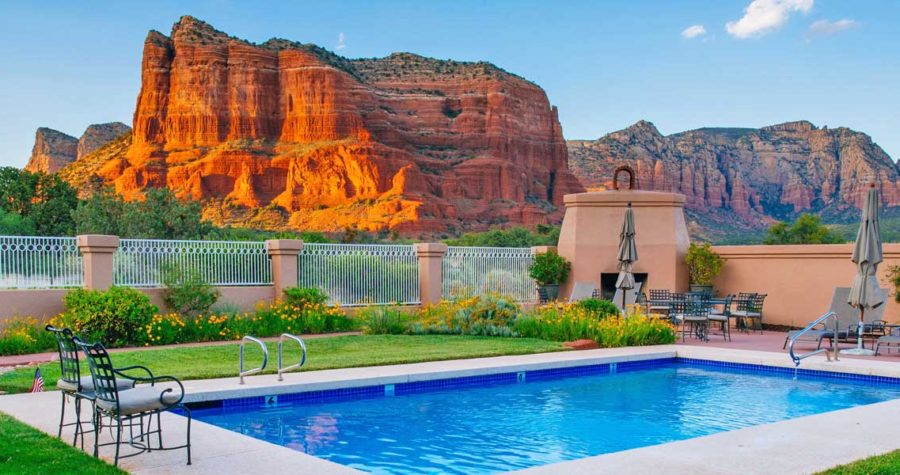 Sedona, AZ
Although my previous September plans have been canceled, I have instead decided to travel to Sedona, AZ for some much-needed rest and recuperation from the stress of work and the pandemic. Here in LA, we cannot visit spas, so I have not had my routine facials or massages since March and I need to de-stress. I will be doing a Vortex yoga and hike session in Sedona, and I booked a 90-minute Swedish massage. Sedona is a very mystical place with great spiritual earthly energies that will heal your body, mind, and soul, and a wonderful place to detox and just get away from it all. This will be my first trip to Arizona and I'm sure it won't be the last.
I still hold on to the hope that I can meet a friend in Paris in December. It's our hopes that the Euro travel restrictions will be lifted by then, or at least travel criteria to prove that you're virus-free will allow you to travel. Something has got to give, we still all must live our lives, but we will need to rely on wearing masks when we cannot socially distance for the next 10 months or so. And speaking of living our lives, as a cinephile, I personally can't wait for theaters to open in CA so that I can go see select films. I won't be going there as often as I previously did, but there are some upcoming films that I really want to see: Tenet, Wonder Woman, James Bond, and Dune.
If you're reading this, I hope you are well and in good spirits. Watching the first night of the Democratic National Convention really gave me a lot more hope that Joe Biden and Kamala Harris will win in November. For the sake of our national character, for the soul of our nation, and the welfare of the entire planet, we must and we will win back the White House.